Setup Process 75% complete
HEADS UP! YOU MUST SELECT AN OPTION ON THIS PAGE TO COMPLETE YOUR CHECKOUT PROCESS
WAIT! SPECIAL OFFER ON THE DONE-FOR-YOU LIST-BUILDING FUNNEL

Click To Turn On The Sound
Dear Friend,
For whatever reason – you didn't get the done-for-you list-building funnel…
Maybe that reason is that you weren't fully committed…
…or maybe you weren't quite sure it was for you.
…or maybe the price got in the way.
Well, whatever the reason is…that's ok, because I'm here to offer you a…

That means…instead of paying $197 today – it's going to be just…

That's it. 
Hit the button below to grab this one time offer.
Let's Recap Everything You're Going to Get With the Done-for-You List-Building Funnel
You're going to get a customized list-building funnel designed specifically for your business.
Like I mentioned before, this isn't a template.
This is me and my team building everything from the ground up so everything is built specifically for your business.
Copy has to be the most time consuming part about building the whole funnel. As a copywriter, believe me, I KNOW.
Don't worry – we'll handle the copy for you.
You'll get copy for a landing page, thank you page, confirmation email, AND your free training video that you can offer your new subscribers.
This new training video will even include a VSL (video sales letter) so that you can make an offer once your subscribers have completed their free training!
We'll take care of designing your pages and hooking them up to your email marketing tool of choice (ConvertKit, Mailchimp, etc).
Creating a funnel is one thing, but making sure your new subcribers get added to the right email list is another.
That's why we'll handle that for you.
THE DONE-FOR-YOU LIST-BUILDING FUNNEL
30 DAY MONEY BACK GUARANTEE
Your purchase is backed by an unconditional money-back guarantee.
If you're unhappy in any way with your order, just shoot us an email and we'll refund every penny of your purchase — no questions asked.
THE DONE-FOR-YOU LIST-BUILDING FUNNEL
ONLY TWO PAYMENTS OF $127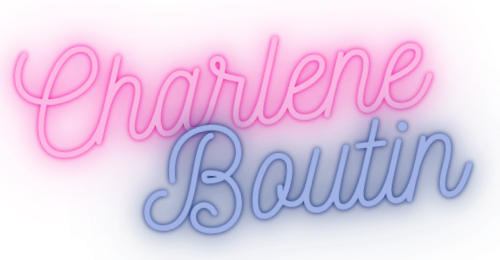 © Copyright 2022. All rights reserved
This site is not a part of the Facebook website or Facebook Inc. Additionally, This site is NOT endorsed by META in any way. META is a trademark of META, Inc.
IMPORTANT: Earnings and Legal Disclaimers
Earnings and income representations made by Charlene Boutin are aspirational statements only of your earnings potential. The success of Charlene Boutin testimonials and other examples used are not intended to be and are not a guarantee that you or others will achieve the same results. Individual results will always vary and yours will depend entirely on your individual capacity, work ethic, business skills and experience, level of motivation, diligence in applying the Charlene Boutin programs, the economy, the normal and unforeseen risks of doing business, and other factors.
Charlene Boutin is not responsible for your actions. You are solely responsible for your own moves and decisions and the evaluation and use of our products and services should be based on your own due diligence. You agree that Charlene Boutin is not liable to you in any way for your results in using our products and services. See our Terms of Service for our full disclaimer of liability and other restrictions.