Setup Process 98% complete
HEADS UP! YOU MUST SELECT AN OPTION ON THIS PAGE TO COMPLETE YOUR CHECKOUT PROCESS
WAIT! SPECIAL OFFER ON THE JET-FUEL LIST-BUILDING WORKSHOIP

Click To Turn On The Sound
Dear Friend,
For whatever reason – you didn't get the jet-fuel list-building workshop…
Maybe that reason is that you weren't fully committed…
…or maybe you weren't quite sure it was for you.
…or maybe the price got in the way.
Well, whatever the reason is…that's ok, because I'm here to offer you a…

That means…instead of paying $97 today – it's going to be just…

That's it. 
Hit the button below to grab this one time offer.
Let's Recap Everything You're Going to Get With the Jet-Fuel List-Building Workshop
I'll guide you through the entire Facebook ads process — including updates on what to do with all the new iOS updates. Everything you need, with none of the fluff.
The key to successful Facebook Ads is your creative! That's why I've created an additional bonus training to teach you how to craft ad copy and images that attract your ideal audience. 
Facebook Lead ads are generating the BEST results for my clients and me right now — learn how to make use of them and automate the results using Zapier.
The best part? For a limited time only, you get access to this workshop LIVE!
The workshop is happening live on May 27. That means you can ask me questions personally if you show up live OR if you send in questions before we go live.
THE JET-FUEL LIST-BUILDING WORKSHOP…
30 DAY MONEY BACK GUARANTEE
Your purchase is backed by an unconditional money-back guarantee.
If you're unhappy in any way with your order, just shoot us an email and we'll refund every penny of your purchase — no questions asked.
THE JET-FUEL LIST-BUILDING WORKSHOP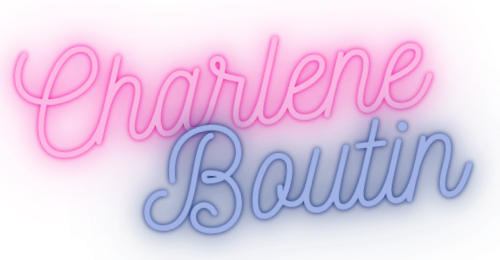 © Copyright 2022. All rights reserved
This site is not a part of the Facebook website or Facebook Inc. Additionally, This site is NOT endorsed by META in any way. META is a trademark of META, Inc.
IMPORTANT: Earnings and Legal Disclaimers
Earnings and income representations made by Charlene Boutin are aspirational statements only of your earnings potential. The success of Charlene Boutin testimonials and other examples used are not intended to be and are not a guarantee that you or others will achieve the same results. Individual results will always vary and yours will depend entirely on your individual capacity, work ethic, business skills and experience, level of motivation, diligence in applying the Charlene Boutin programs, the economy, the normal and unforeseen risks of doing business, and other factors.
Charlene Boutin is not responsible for your actions. You are solely responsible for your own moves and decisions and the evaluation and use of our products and services should be based on your own due diligence. You agree that Charlene Boutin is not liable to you in any way for your results in using our products and services. See our Terms of Service for our full disclaimer of liability and other restrictions.